Rally - Food Options

Food Trucks
Open between 10:30am - 2:30pm - see below for menus.







The Olde Shoppe
Open 9am-10am Friday-Wednesday, and 1pm-3pm Friday-Tuesday
The Olde Shoppe will stock bread, milk, ice creams, soft drinks, bbq meat packs etc.
The Saloon Bar
Open from 4pm each day, except Thursday 28 Dec
The Saloon Bar will be selling a range of wine, beer and RTDs (Ready-to-drink spirits). A bar card will be available for purchase which will save having to take money to the bar each time.
Salad Bar
A salad bar will be operating for the evening byo barbecues from 28 Dec to 1 Jan inclusive (five days for $20). Payment can be made by direct credit into the WNC rally account: 02 0500 0465779 001 (insert your full name and 'Salad bar' as a reference). Due to poularity, please book and pay by 8 December 2017.
Events
BYO BBQ 6pm Thursday 28th December - Monday 1st January
Wine and cheese 7pm Thursday 28th December
Catered hearty Kiwi breakfast 8am-9am Friday 29th December
Devonshire tea 3pm Saturday 30th December
Catered meal (60's dress-up theme) 6pm-8pm Tuesday 2nd January
Pot luck dinner 6pm Wednesday 3rd January
The Coffee Guy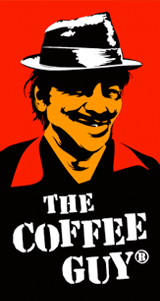 The Coffee Guy will be on grounds from approx 8:45am-12noon on the following dates:
Saturday 30th December
Sunday 31st December
Monday 1st January
Tuesday 2nd January (to be confirmed)
All prices are in New Zealand Dollars.